1. Ala Kol Lake, Kyrgyzstan: Moderate (57 km, 35.4 mi)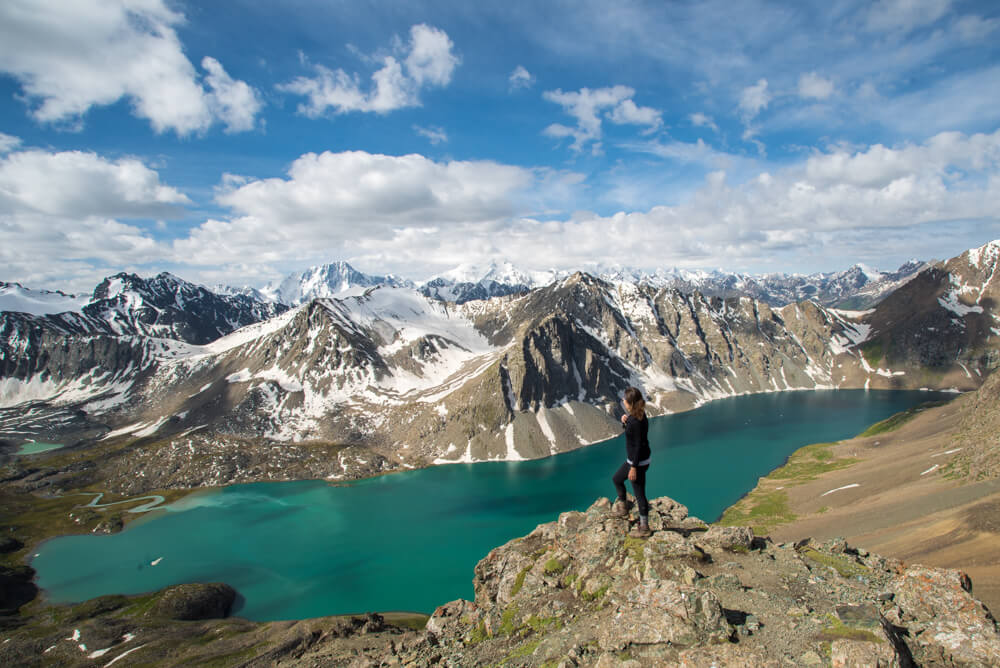 This gem in Central Asia is the country's most popular trek, though still flying well under the radar of similarly beautiful treks elsewhere in the world. The trail is blanketed with wild flowers in just about every color, and once you get to the top of the pass, the views in every direction are just magical.
Some parts of the trail are incredibly steep, though overall, no technical know-how is needed and the trail is clearly marked, unless you want to add on extra days in either direction in which case there is no trail.