2. Inca Trail, Peru: Moderate (33.7km, 21 miles)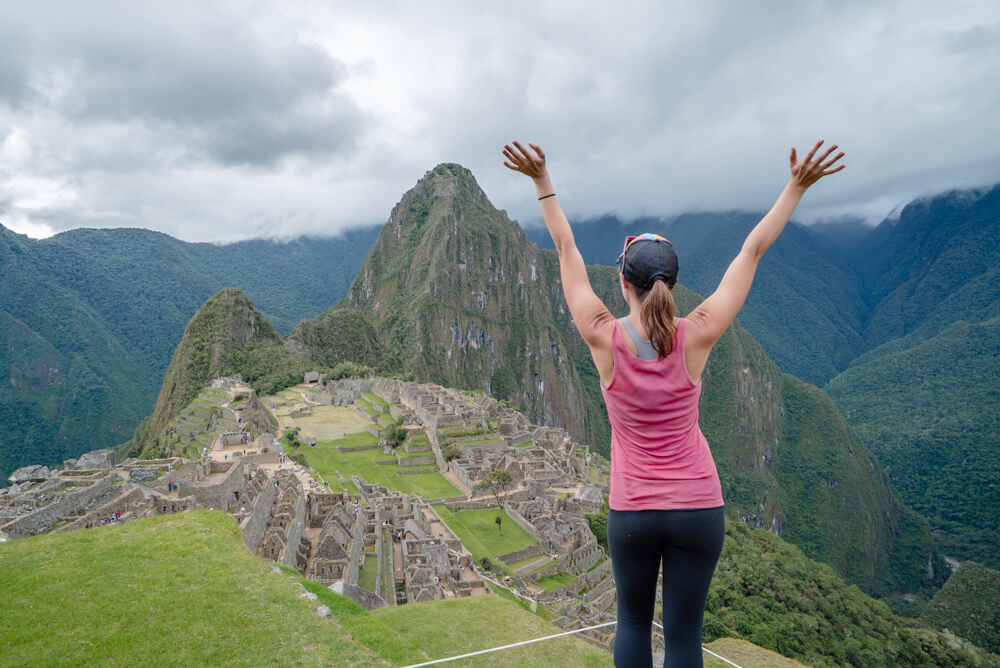 The Inca Trail is unquestionably a bucket list hike with gorgeous Incan ruins all along the way, culminating at Machu Picchu, one of the ancient Wonders of the World. The amazing thing about the trail is it's still 85% intact exactly the way that the ancient Incans built it. It's also the only trail that takes visitors into Machu Picchu the way that the Incans visited themselves.
The trail takes about four days to complete and guides are required. Most tour companies bring a huge team of porters, big tents, and fresh veggies and food for elaborate meals. If you're used to backpacking on your own, eating instant camp meals, prepare to be spoiled.
I'll be leading a tour group in Peru next April, as well as visiting the Amazon and Rainbow Mountain, and much more! Read more about it here.